SAVEX GALERIJA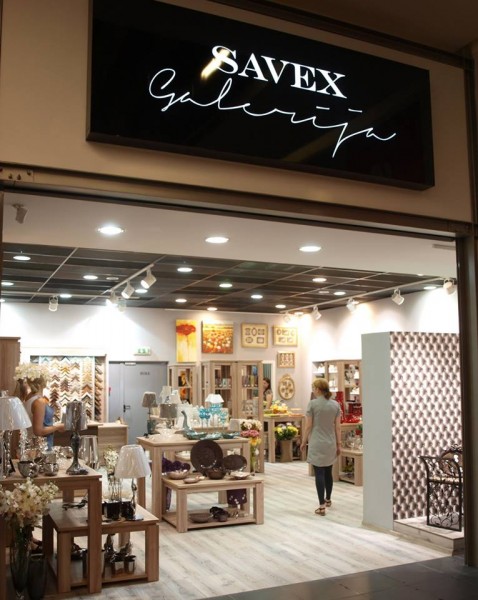 Place Ozo str. 25 , Vilnius, Akropolis Shopping Mall
Website www.savexgalerija.lt
Contact akropolis@savex.lt info@savex.lt

JSC "SAVEX" was founded in 1994. From the date of establishment our company specializes in framing services and wholesale of mouldings, aluminium profiles, framing equipment and furniture. Currently we are able to offer more than 700 different wooden, plastic mouldings and aluminium profiles for our customers. JSC "SAVEX" is the representative of well known European companies such as "NIELSEN", "SMAP-FIL", "SALVADORI", "LPM", "DAN LIST" and others in Lithuania.

In 1998 we started the new range of business - the manufacture of standard photo frames. Now our company is one of the biggest manufacturers of photo frames in the Baltic States. JSC "SAVEX" sells its productionnot only for Lithuanian market but also successfully exports its production to other 20 countries of the world. We offer the high quality plastic, wooden and aluminium frames for our customers.

JSC "SAVEX" sells art reproductions, posters, framed paintings and mirrors, gallery hanging systems, providing art lamination services.

In 2002 our company established the first SAVEX GALLERY in Vilnius Akropolis, at the same time starting one more business sector-retail trade of gifts, souvenirs and interior details. We currently have 9 stores in different cities of Lithuania. Also company develops wholesale gifts, interior details, which come from Spanish, Italian, German, Polish, Chinese, Indian, Vietnamese and Korean manufactures. Now our product range is one of the widest and most interesting in Lithuania.