DENIX, we are manufacturers of antique weapon replicas for collectors since 1966
Our history
Our company DENIX, located in Ciutadella de Menorca, started its activity in 1967. For more than half a century, the founding partners, José Carretero Febrer and Sebastián Llull Salom, took the initiative to manufacture high quality historical replica weapons. His experience and knowledge in imitation jewelry, a traditional sector in Menorca (Balearic Islands, Spain) were the origin of everything. Without his tenacity and illusion, it would not have been possible to grow his initial idea.
These values that survive today in the management of DENIX. And that the second family generation recognizes as signs of identity that allow us to compete in a highly mature and globalized sector.
It was in 1978 and coinciding with the transformation of DENIX into a limited company, when the production moves to the new factory built in the industrial area of Ciutadella de Menorca. One more step in the consolidation of DENIX, which preceded years of continuous growth and diversification. Expanding our catalog of historical weapon replicas, while DENIX reached new countries to more than 40 countries around the world.
Humbly, we consider ourselves a global brand.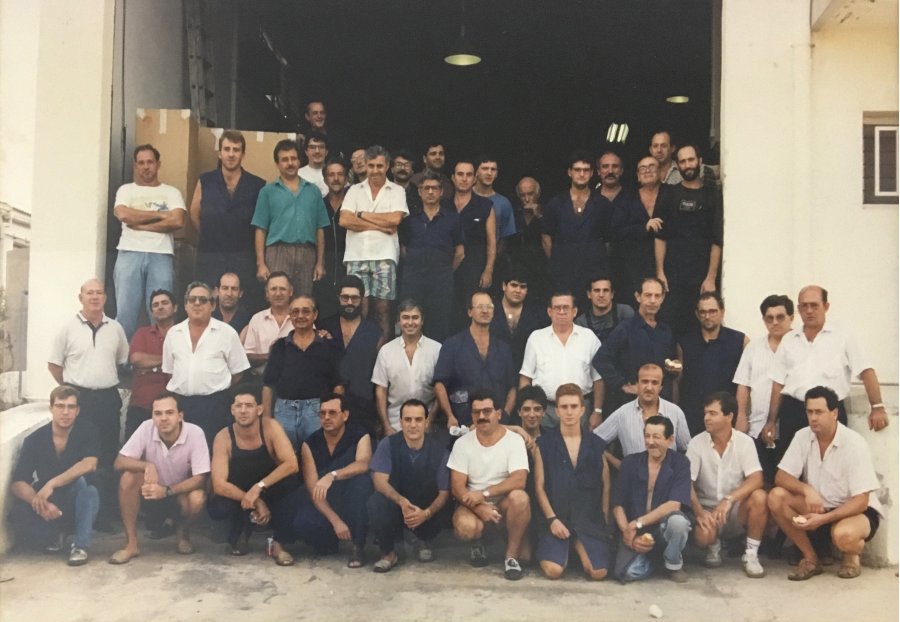 Denix, 25th Anniversary
We know that each project has moments of crisis. And DENIX was not the exception. In 2005, a great fire devastated most of the facilities of our factory. A tragic accident that allowed us to test the strength, strength and adaptability of our brand and its human team. In the face of adversity, we were able to return to normality in only 2 months after the incident. With the commitment of service that has always characterized us: not leaving our distributors without supply at any time.
At present, DENIX is defined as a familiar business, financially consolidated, with a flexible production structure, with growth capacity and with a clear exporting vocation and being the European leader in its category.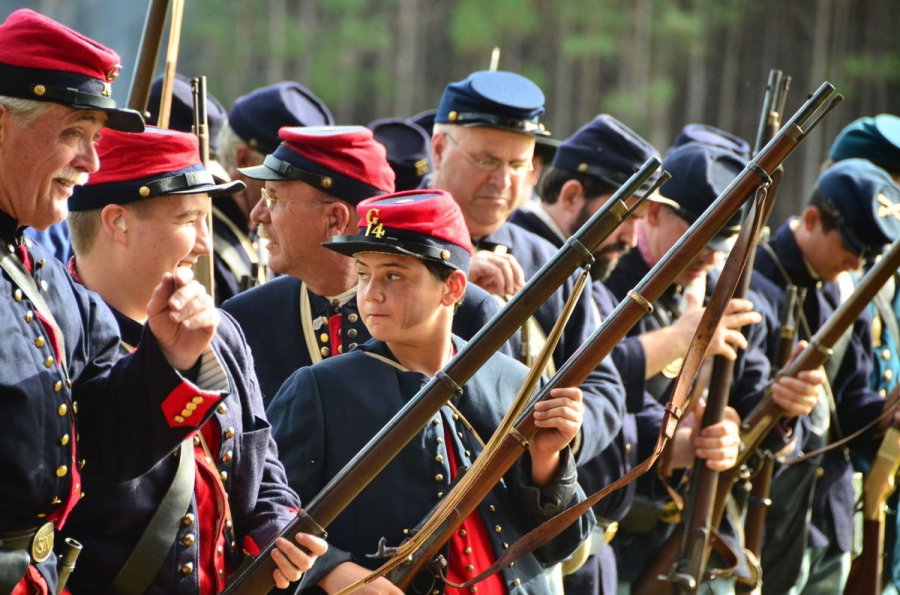 Denix 'reenactors' event
The DENIX replicas, collect the history
But the best way to know DENIX is through its historical weapon replicas. Nowhere better than on this website, you can discover in depth the products we have manufactured since 1967 in Ciutadella (Menorca, Spain). You will find videos, photographs, tutorials or the stories hidden behind each replica we make, with the illusion that you can enjoy and collect at home.
We are conscious that the replicas that we design and manufacture are aimed to a very specific audience. They demand the realism and the historical content of our pieces. Their needs can vary according to the tastes and customs of each market in each country.
A real challenge for DENIX: to adapt our products to the preferences as diverse as those of collectors, weapons' lovers, military history reenactments or reenactors of history ... Friends and fans who demand replicas with their historical or decorative content. As a gift item. Or for its use as props in theatrical or cinematographic works. Do you know any movie or war series where there is not a DENIX replica?
In DENIX we like to say that we build small moments of history so that you can enjoy collecting them. Since Antiquity in the Mediterranean, East and Asia ... until nowadays. Going through medieval Europe. Traveling through the caravels of the European colonial expansion, and the adventures of pirates and corsairs.
Making replicas of weapons that starred the modern era. The Renaissance. The French Revolution or the discovery of America. The rifles and revolvers that accompany the American Civil War or the conquest of the American West. And the Great World Wars until the end of the s. XX.
We lead the manufacture of high quality replica weapons. MADE IN EUROPE: we comply with European regulations to obtain reliable and safe replicas of your favorite weapons.
In DENIX we do not sell directly to the end customer, but we work hand to hand with a solid network of official distributors. This collaboration offers a logistic and commercial service that makes our production close to your home or to the historical tourist place.
As a collector and fan of historical weapons, we invite you to enjoy our catalog with more than 300 products and discover the stories and characters behind each replica. You will find replicas of firearms, cannons, swords, daggers, letter openers, miniatures or accessories. A catalog in constant evolution that we are improving with new designs that in some cases are replacing the less demanded models.
If you wish to be part of our community of fans, we will keep you informed about contests, and news about DENIX and our products.
Constant innovation
Our factory, located at the industrial area in Ciutadella de Menorca, after the last expansion in 2016, comprises more than 3,500 m2. With a staff of more than 25 people, plus another 25 employees in auxiliary wood and assembly companies directly related to the production process.
In last years, DENIX has been making important investments, improvements and innovations. All of them aimed at the constant improvement on the quality of the final product. But also improving our productivity, the safety for the work of our team and strict compliance with environmental standards.
More recently, and in order to bring communication and promotion of the DENIX brand to all markets and points of sale, we have developed multiple digital communication channels according to a clear market trend: the omnichannel, that allows our fans to know, compare and experience our products from multiple devices and get them through our distribution network.
Comments
Posted by

David Clark

on

23/09/2023 20:41

5

Why hasn't Denix made a WW2 Bren gun replica yet?!? It would be a HUGE seller and great for the company business! I know at least 50 reenactors that would buy one nevermind the HUGE numbers of collectors that would buy one rather than a deactivated unit. Come on Denix! You can do it!

Posted by

Robert Grubbs

on

19/06/2023 18:51

5

Denix makes excellent replicas. Why don't they make a replica of the M14 (7.62mm) rifle?

Posted by

Shaun C Swanson

on

07/03/2023 05:03

5

I'd also like to request the BAR as well. I have half my home decorated in prohibition era everything. Big emphasis on gangsters and bootleggers and all that. I would love to add the BAR as that was one of Clyde Barrows favorites and it would really bring together my collection.

Posted by

Calvin

on

28/07/2022 01:11

3

Beggars can't be choosers!

I recently purchased an Ak47 from Denix and I do appreciate the amount of work that goes into making these great replicas, however as a serious collector I was very disappointed in some missing features which I'm writing down here so that hopefully one day Denix can add, perhaps offer a more realistic version which I'll be more than glad to pay for and I'm sure a lot of people will too :)

• no front blade
• slide does not do full travel
• no adjustable elevation
• no real attachments for swing belts

- again I must emphasis and thank Denix for allowing citizens in restrictive countries like mine (UK) to at least have a taste of the real thing, well for some it's gonna be the best they'll get.

Keep up the good work, gracias!

Posted by

Austin

on

23/05/2022 00:46

5

Please offer the M1903 Springfield rifle or BAR! That would be awesome!
Write a comment