D and B Militaria Ltd.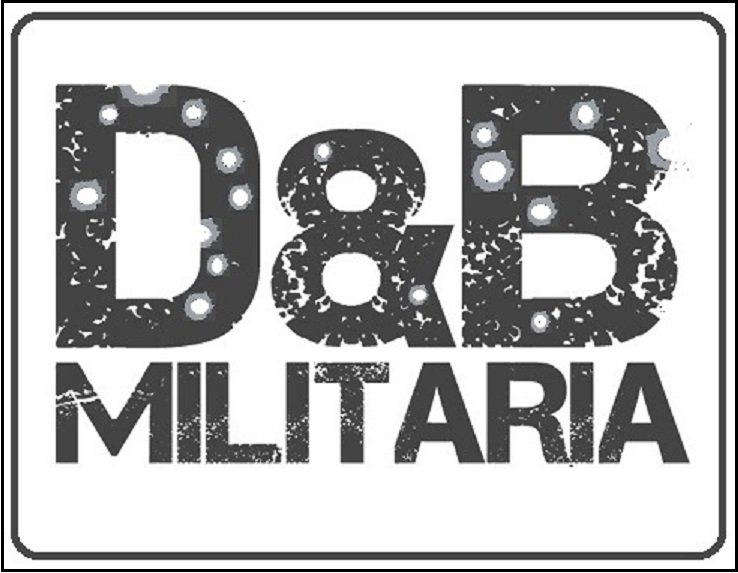 Historical time that recalls World War I & II 1914-1945
Place Lingfield
Website www.dandbmilitaria.com
Contact 01342 837 766

Europe's largest supplier of Replicas, Deactivated Weapons and Militaria. Contact the Experts.

D & B Militaria Ltd. has been trading for over 25 years. We are very well thought of throughout the UK and Europe and known particularly for our expertise in deactivated weapons and accessories. We are known Worldwide and supply and trade regularly with many respected and recognised dealers in the industry, as well as museums, security contractors and film and theatre companies.

We are especially effective at sourcing hard to find items for the discerning collector.

We are both RFD (Surrey RFD. 6291) and Section 5 Authority holders. We are able to repair and modify all types of firearms and deactivated weapons and specialise in the manufacture of replacement parts and custom builds. Call Barry for more information.

Our team has over 75 years of experience between them that includes a wide range of skills. Everything from customer service and retail management to import/ export issues and gunsmithing on all types of weapons, from black powder to the very latest modern military issue. We even attempt to speak several languages!

Customer satisfaction is our greatest priority and we pride ourselves on our ability to respond to any demand, however great or small.Please note that whilst D & B Militaria do stock items from all periods of history we offer these only as historical curiosities.

D & B Militaria in no way endorses any political views, rhetoric, figures or parties and cannot be held responsible for any of our wares misuse or display which may cause offence or break local laws.