Our 5 TOP favorite Instagram profiles for #historygeeks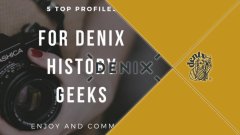 #1. the_ww2_memoirs
Instagram profile that publishes on photographs and facts related to the Second World War. From the founders of the Historical Memoirs Society, they publishes historical images about the 1939-1945 period.
Among their statement of objectives they ask you to LIKE their images and become their followers. Like many other accounts of world history geeks are declared apolitical. Notifying us that all images belong to their owners.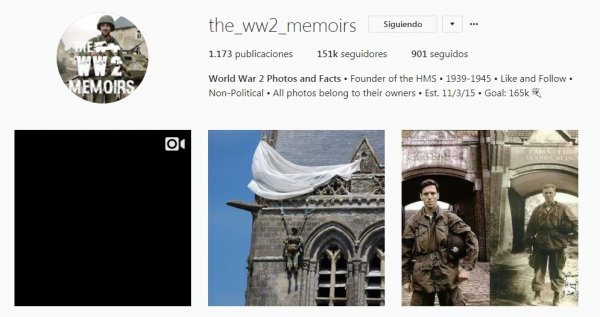 #2. worldwar2foryou
Another interesting Instagram profile of World War Two (4U Franchise) with publications and images about the deadliest conflicts of all time. Although in reality 90% of publications belong to the great world wars. Especially the Second World War.
A whole declaration of intentions for the history geeks when their authors declare that ... KEEP HISTORY ALIVE !!
#3. history
The official channel of the well-known thematic channel dedicated to history and so followed by history geeks from all over the world. Your images refresh us dates and historical facts through the hashtag #onthisday #onthisdayinhistory that we encourage you to use to stay up to date.
His series and documentaries help all lovers of weapons and their historical replicas to remember and live the historical context that made them so famous.
#4. warpicshistory
Another fascinating Instagram profile full of images of war movies, old photographs recovered today, scenes from historical military museums or historic recreation events that will transport you to the great world wars.
#5. ww2gear
Finally, one of the profiles with which we have collaborated, and which publishes daily photographs and facts related to the Second World War. They are defined as the leading account of the historical reenactors of WW2. Only dealing with history and military history.
Among their statement of objectives are declared apolitical. Trying images of both sides, allies and the axis. You can also find them on Facebook where they share colored images on the theme of WW2: https://www.facebook.com/ww2gear.community/
And you, do you recommend some other Instagram account for history geeks? We love that fans of military history explain to us the contents they visit the most on the internet ...